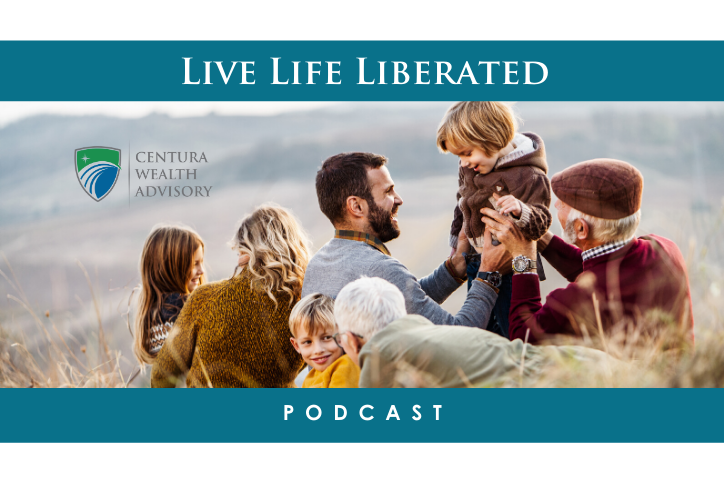 Cryptocurrency and Blockchain: A Revolution in Financial Services with Matt Hougan, Part 1 (Ep. 46)
Podcast: Play in new window | Download | Embed
Subscribe: Google Podcasts | Spotify | iHeartRadio | Stitcher | TuneIn | RSS | More
The cryptocurrency industry has grown tremendously in recent years, gaining interest from investors all over the world.
Yet, if you have no idea what cryptocurrency is and how blockchain technology works, you're not alone!
In part one of this two-part miniseries, Kyle Malmstrom speaks with Matt Hougan, Chief Investment Officer at Bitwise Asset Management, the world's largest crypto index fund manager. Matt dives into the basics of cryptocurrencies and blockchain, their applications, and how they can continue to disrupt the financial industry.
Matt discusses:
Resources:
Connect With Matt Hougan:
Connect With Centura Wealth Advisory:
About Our Guest:
Matt Hougan is one of the world's leading experts on crypto, ETFs, and financial technology. He is the Chief Investment Officer for Bitwise Asset Management, the world's largest provider of cryptocurrency index funds. He was previously CEO of ETF.com and Inside ETFs, where he helped build the world's first ETF data and analytics system, the leading ETF media site, and the world's largest ETF conference. Matt is co-author of two publications for the CFA Institute Research Foundation: "A Comprehensive Guide to Exchange-Traded Funds" and "Crypto assets: The Guide to Bitcoin, Blockchain and Cryptocurrencies for Professional Investors." He is a crypto columnist for Forbes, a three-time member of the Barron's ETF Roundtable, a member of ETFdb's ETF Hall of Fame, and the eighth person to receive a Lifetime Achievement Award from ETF.com for contributions to the ETF industry.