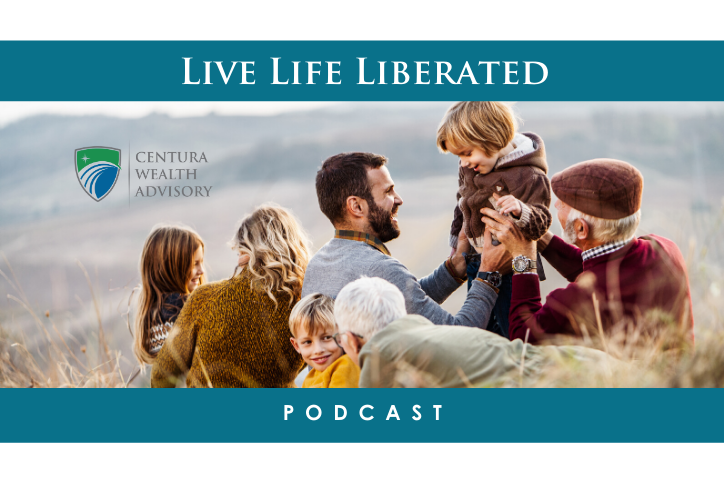 31. How Life Insurance Solutions Can be Used as an Alternative to Fixed Income Investments With Christopher Hyman
Podcast: Play in new window | Download | Embed
Subscribe: Google Podcasts | Spotify | iHeartRadio | Stitcher | TuneIn | RSS | More
The interest rate yield on traditional fixed income investments, such as bonds, are at an all-time low. Consequently, there is decreased upside potential and a greater downside risk.
In this episode, David Cariani, CIO, is joined by Christopher Hyman, senior case designer at Centura Wealth Advisory, to discuss how life insurance can be a powerful alternative vehicle for fixed income investments. They also dive into the trifecta of benefits that it provides –– downside protection, high liquidity, and an attractive upside potential relative to investments with a similar risk profile.
David and Christopher discuss:
How major banks have benefited from Bank-Owned Life Insurance (BOLI) investments

Key considerations to keep in mind while selecting a carrier for the life insurance

The eligibility criteria to invest in the Indexed Universal Life (IUL) insurance

Potential issues that can arise while investing in life insurance and ways to deal with them

And more
Connect With Centura Wealth Advisory:
About Our Guest:
Chris has been in the financial services industry for over 13 years. As Senior Case Designer, Chris models in-depth customized planning solutions that fit the diverse needs and goals of Centura clients, and also assists in the ongoing stewardship of those plans. Before joining Centura, Chris served as the sole Case Design specialist for an advisory member firm of M Financial Group, where he developed life insurance solutions for high net worth clients, geared toward estate planning, tax efficiency, and executive compensation.